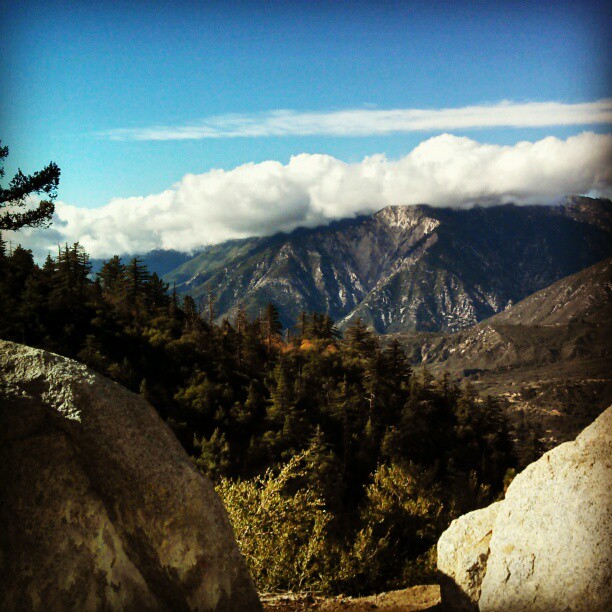 As those who aspire to work for God and with God in His economy for the building up of His Body, we need to consider the pattern of the Lord Jesus as He was working for God when He was on the earth.
Even though we don't see much in the Bible concerning His life and work for the first 30 years of His life, what He did is just express God and declare God. His living was His work, and the support and basis of His work was His God-man living.
If we read the Gospel of Mark we see how Christ as the Slave-Savior lived and work – a life through death and resurrection to be our all-inclusive replacement.
We need to enjoy Christ as such a One, eat Him in His humanity, and allow Him to replace us organically so that we would work for God – yet not us, but the grace of God, which is Christ (1 Cor. 15:10).
In His earthly ministry the Lord Jesus did the work that the Father had given Him to do (see John 17:4) – He expressed the Father, glorified the Father, and declared the Father by having a living one with the Father in everything.
People were mysteriously drawn to this One, to the words of life He spoke (as the Father's word) and to His being (as One who expressed the Father).
Lord, we come to You that we may be infused with You as such a One! Cause us to eat Your humanity. Replace us in an all-inclusive universal way. Lord, work Yourself into us and cause us to work one with You!
Christ Did the Work the Father Gave Him to Do
On the one hand, the Lord Jesus didn't come to do "a work", and His emphasis was not on working for God but living and expressing God. He lived, and as He depended on the Father in everything, He worked for God.
On the other hand, the Lord Jesus in His earthly ministry did the work the Father gave Him to do. He did many things for God, and all His work outgrew from His living, since His work was an overflow of the divine life within Him.
Here are some of the works the Lord Jesus did in His earthly ministry:
The Lord Jesus was Fully One with the Father
When the Lord Jesus was on the earth He was fully one with the Father in everything.
He was so one with God the Father in His being, His living, and His work, that He had no work, no will, no word, no glory, and no ambition for Himself (see John 5:43; 10:25; 3:34a; 14:24; 7:16-18; 12:47-50).
So many times the Lord Jesus had a "successful work" as He fed the hungry, healed the sick, cast out demons, etc, but before, during, and after these times He conversed with the Father, sought to spend time alone with the Father, and acknowledged the Father as the source.
The Lord Jesus was one with God the Father in His human living (John 10:30; 17:22) and He glorified the Father. In everything He did Christ lived a life that showed people that He and the Father were one.
We Need to Live a Life in Oneness with the Lord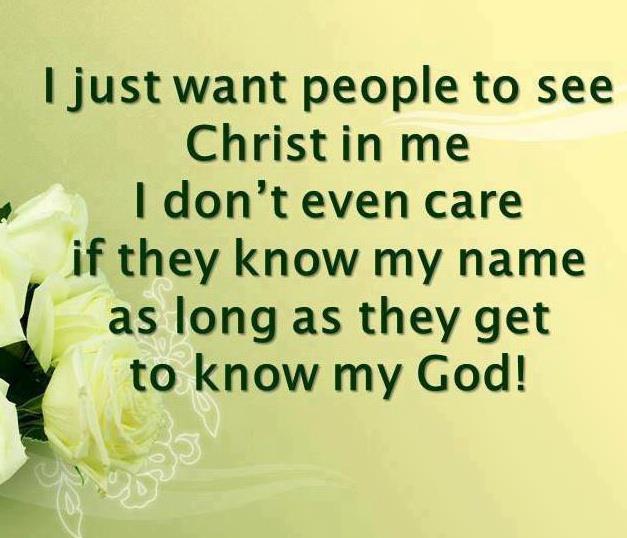 We as believers in Christ need to live a life in oneness with the Lord.
In big things and in small things, in minor or major decisions, when we are happy or when we're sad, whatever happens or even when nothing happens, we need to be one with Christ by turning to Him, checking with Him, speaking with Him, and conversing with Him all the time.
We need to live a life as the Lord Jesus lived, showing people that we and Christ are one.
In our spirit we are one with the Lord (1 Cor. 6:17), and as He spreads into our being we will have the mind of Christ, the love of God, and the will of God will be our will. Brother Lee once said,
"Whenever I speak for the Lord, I must have the sensation that I am one with the Lord, trusting in Him (The God-man Living, page. 124)"
Our prayer and aspiration is to be one with the Lord. We shouldn't try to imitate the Lord in an outward way – it's not by, "What Would Jesus Do" that we live our Christian life.
It is by the pattern and the mold of the Lord Jesus that we are being conformed to through death and resurrection, so that our natural man would be put to death and Christ would live in us.
In the way we live at home, among our friends, at school, with our peers, or in front of our neighbors – we need to magnify Christ, express Christ, by living one with Christ.
The work that we need to do today starts with our living: we need to live one spirit with the Lord in everything and at all times.
Lord, keep us one spirit with You as we do this and that! Strengthen our oneness with You, Lord, through many prayers and conversations between us and You. Keep us talking to You. Keep us conversing with You about all things. Lord, we want to live Christ! May our work be an outflow of our life with You, and may You be glorified in us!
References and Further Reading