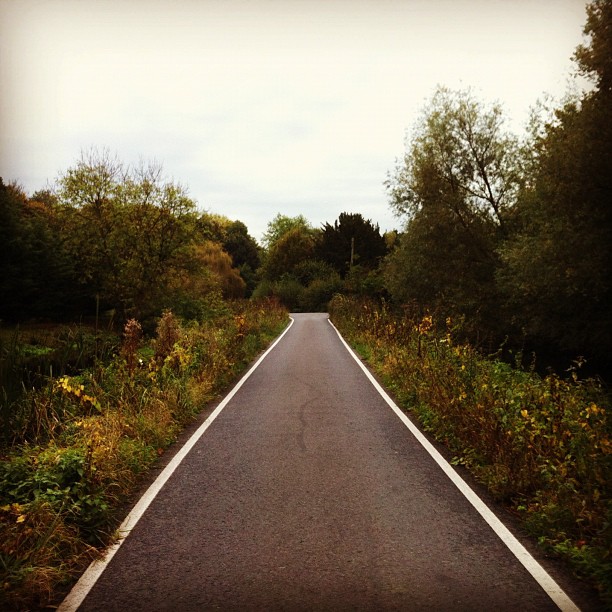 Christ's goings forth are from eternity (Micah 2:5) and onto the bridge of time (John 1:1, 14), and eventually He will go forth with all His believers into eternity forever (John 1:51).
If you look at the history of man, you will see how Christ came out of eternity into time through incarnation, how He accomplished His redemption, He became the Spirit, and He is propagating Himself now all over the earth through all the members of the Body of Christ.
You can say that these are "Christ's outward goings forth", and the book of Acts show us how Christ is being propagated through His disciples unto the uttermost parts of the earth.
But what about Christ's goings forth inwardly? What about Christ's goings forth in our being? Sometimes for the Lord is easier to go forth from one city to another or from one country to another, than for Him to go forth in our being.
What about our mind, emotion, and will? Is Christ able to spread from the beachhead in our spirit to all the parts of our inner being?
There are at least six simple ways of cooperating with the Lord's goings forth inwardly, in our being.
1. Our Heart Needs to Be Open to Him
In Rev. 3:11 we see that the Lord is at the door of our heart, knocking, and our heart needs to be open to Him. Many times our heart is closed to the Lord, being occupied with many other things.
Every day we need to turn our heart to the Lord, especially by breathing spiritually with many simple and short prayers.
Lord Jesus, I love. Lord, I really love You. Lord, I open to You today. Fill me right now. Before I am about to do so many other things, I want to give You the first place. Lord, have the preeminence in me!
By offering the Lord simple and short prayers, we become more open to Him. These mean a lot. Don't be closed to the Lord.
2. Love the Lord Supremely
We need to have an intimate, personal, and affectionate relationship with the Lord. Daily we need to cultivate our relationship with Him and spend intimate time with Him in His Word.
We need to tell the Lord how much we love Him, and we need to spend personal, private, affectionate, and intimate time with Him to enjoy Him. We just need to let Him love us and then love Him back.
When we love Him, He loves us, and the Triune God appreciates and honors His lovers – He comes to make an abode with them! Lord Jesus, we love You!
3. Keep the Lord's Word
The Lord loves and appreciates the one who keeps His word. We need to not only read the Word of God but also say Amen to His Word!
When the Lord speaks something to us, we simply need to say, Amen, Lord! When we agree with the Lord's Word, He gains a little more ground in us.
A little Amen to the Lord's speaking means a lot!
It is not that easy to Amen God's word, since we have certain preferences, desires, ideas… but when we keep God's word by saying Amen to His speaking, when we obey His word, the Lord will gain more ground in us and He will go forth deeper in our being.
4. We Need to be Strengthened in our Inner Man
Our spirit needs to be vitalized – our inner man needs to be strengthened with power through the Spirit (Eph. 3:16). Many times our spirit, the beachhead of Christ in our being, is not in the best condition.
Sometimes our spirit is not that living, vital, or sensitive. We need to pray over Eph. 3:14-19, asking the Lord to strengthen us with power through His Spirit in our inner man, so that Christ may make His home in our heart through faith!
When our spirit is strengthened, Christ can make His forth in our heart, and He can go forth in our being.
5. We Need to Exercise Faith
Can you "feel" or "see" how Christ makes His home in our hearts? No, you can't: it is through faith! Christ makes His home in our heart through faith.
Actually, we don't see much progress in Christ's goings forth in us, but we are in faith, we believe, and we trust in the Lord! No matter our feelings and our outward circumstances, we need to look at the Lord and have faith in Him!
The life which I now live I live in faith (Gal. 2:20) – the linking faith, the faith which organically joins us to the Triune God! Whether we feel it or not, we believe that Christ is going forth in us!
6. Allowing our Outer Man to be Broken Through the Cross
We have a treasure in our earthen vessel, and the excellency is of God, not of us (2 Cor. 4:16). Our earthen vessel often becomes a hindrance to the manifestation of the glorious treasure in us.
We need to allow the cross to operate in our being so that our outer man and our soul life would be broken and put aside, and Christ would have a thoroughfare in our being.
The outer man needs to be broken through the cross, and the self needs to be denied, so that Christ may have an unhindered way to go forth in our being.
When the outer man is broken, Christ has access to every part of our inner being that He may spread and go forth!
Learning to Practice These Things
Christ's goings forth are so practical and real – He is not only going forth outwardly in history, but also inwardly in our divine history within the human history. Every day and even every moment Christ wants to go forth in our being.
We need to learn to cooperate with Him that He may have an unrestricted access to all the inward parts of our being, so that He may go forth, saturate, and spread into every part.
The more we learn to practice these six simple and practical ways to cooperate with Christ's goings forth in our inward being, the more Christ can constitute us to be His bride and He will obtain the New Jerusalem, His consummate dwelling place for eternity!
Lord Jesus, go on in us! We want to just open our heart to You. Lord, we love You. We really love You. Speak to us, Lord, and cause us to say Amen to Your word. Lord, strengthen us into our inner man and make our spirit so living and vital! Break through in us, Lord, and have a free way in our being!
References and Further Reading