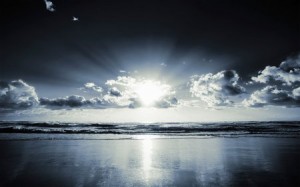 There is so much included in the all-inclusive life-giving compound Spirit, which is THE SPIRIT today! We are used to "read the Bible" and then just take things for granted as we read them; but if we exercise our spirit and pay attention to what the Bible really says, putting the glasses of God's economy on, and even looking into the details and why they were mentioned, we will be filled with light and revelation concerning God, His economy, and His Person! In the Old Testament there's the type of the compounded ointment with specific spices, measurements, and ways of compounding and applying. In the New Testament we see the reality and the fulfillment of this type in the process Christ went through – to become the all-inclusive life-giving compound Spirit of Jesus Christ as the compound ointment to be applied to us as the church, the house of God! This ointment is compounded of a hin of olive oil(God Himself as the base) and four spices – myrrh(the precious death of Christ), cinnamon(the sweetness and effectiveness of Christ's death), calamus(the precious resurrection of Christ), and cassia(the repelling power and the effectiveness of Christ's resurrection). But this is not all – there are specific measurements and numbers being mentioned – what do they signify? This morning I enjoyed some of these deeper details that give a richer meaning and understanding of the compound Spirit and the ingredients we have in the Spirit! Here's what Exo. 30:23-24 says again,
You also take the finest spices: of flowing myrrh five hundred shekels, and of fragrant cinnamon half as much, two hundred fifty shekels, and of fragrant calamus two hundred fifty shekels, And of cassia five hundred shekels, according to the shekel of the sanctuary, and a hin of olive oil.
Praise the Lord for such an all-inclusive compound Spirit! The above elements are included in the Spirit – and so much more! What a rich meaning and what a rich enjoyment of the Spirit – when we know these matters! [portion inspired from the life-study of Exodus, messages 159 and 164, as quoted in the HWMR on The Central Line of the Bible]
Hallelujah for such a rich compounded Spirit! Thank You Lord for being the Spirit with divinity, humanity, God, man, the power for responsibility, and the building element! Lord, keep us turning to You in our mingled spirit to enjoy Your constant application of Yourself with all Your ingredients to us! Bring us into the experience of all these things, Lord, as we enjoy You and spend time with You! Even open our mind further to understand the deeper meaning and the richer significance of Your Word! Save us from skating on the surface – we want to really dive into the deeper truths in the Bible!