Who am I? I am just one who believes in the Lord Jesus – the Savior! I called on His name, received His life, and now I am a son of God! And so…. day by day I learn to contact Him, live a life together with Him, fellowship with Him, and even tell others about this Wonderful One!
As for the name, I am Stefan Misaras (you can also find me via stefanmisaras.com, agodman, about.me, stefan-misaras, twitter, facebook, etc). Most of the articles here are a result of enjoying the Word of God and the ministry of the age which opens the Word of God, properly interpreting it and applying it to our daily life. I don't really "invent" things or "speak my own thing" (at least I hope so!) but I want to learn to speak the truth as unveiled in the Word of God, according to God's economy.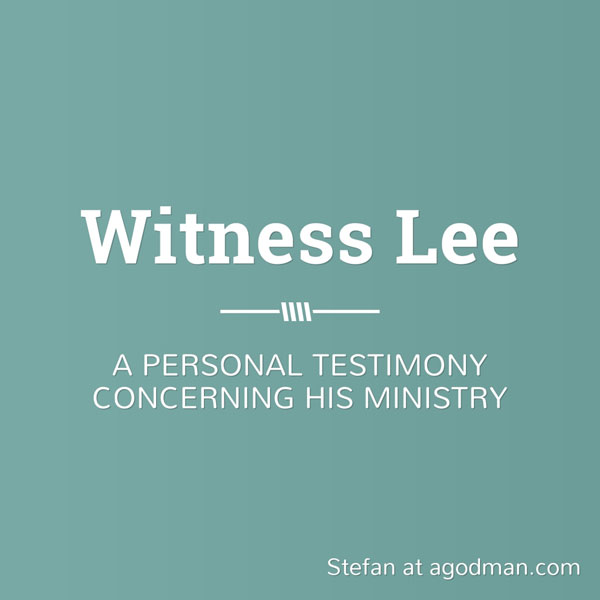 You will probably notice that a lot of quotes on this blog are from the ministry of Watchman Nee and Witness Lee – read here to find out my personal testimony in seeking the Lord in His word, how I found the ministry of Witness Lee, and why do I quote from his books.
Also, on the blog you will find many testimonies from the students, portions from the young people (see the Poland Camp and the Winter School of Truth), short portions of enjoyment from the trainees in the full time training, and other testimonies from saints in different countries and of different nationalities. Praise the Lord, I'm learning to make this blog a a "corporate effort / corporate sharing", and may the Lord use it for the building up of His Body!
We human beings are created for so much more than what the world has to offer – we are vessels to receive, contain and express God! Actually, nothing can satisfy us in this world – nothing can fill the emptiness within. What can really fill us is Christ Himself.
The way to be filled – to receive God, taste Him – is simply by calling on His name! Lord Jesus! O, Lord Jesus! When we call, He comes in and this is the beginning of our Christian life! Now there is not just me, but me with God, God in me – together! He grows more every day, His divine life grows and spreads, and as I enjoy Him, He is being expressed out through me more and more! Wow, what a destiny – to be one with God and express Him!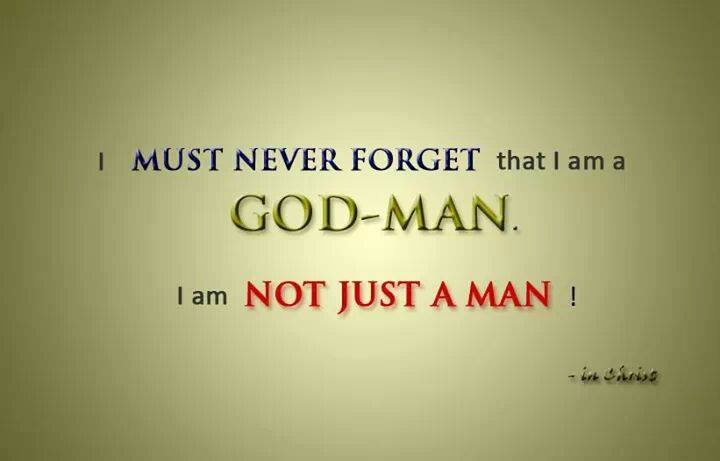 You can read the Spanish version of this website (at least some of the articles here – translated in Spanish) at Dios-Hombre. Do you have a portion of Christ to share with the saints? Send your portion of enjoyment from the Word / the ministry at enjoyingthelord@gmail.com. Praise the Lord – Each One Has (1 Cor. 14)!
Portions in the ministry of bro. Lee concerning being a God-man:
Just as there are new words to describe new developments in human culture, so we need new terms and expressions to describe matters in our spiritual culture. God-man kind is such an expression. In Christ God and man have become one entity, the God-man. In God's creation there was no mankind; there was only man as God's kind. It was through man's fall that mankind came into existence. Eventually God became a man to have a mass reproduction of Himself and thereby to produce a new kind. This new kind is neither God's kind nor mankind—it is God-man kind. Today as believers in Christ, we are God-man kind; we are God-men. (Life-study of 1 & 2 Chronicles, p. 24)

Although we cannot find the term the God-men in the Bible, the fact, the reality, of the God-men is in the Bible. Initially, the Bible speaks of the God-man. Today this God-man has become the God-men. The God-man is Jesus Christ, who is God incarnated to be a man. As such a One, He is the God-man. Furthermore, He is the model God-man, the prototype for the producing of many God-men (Rom. 1:3-4; 8:29), including all the dear saints throughout the world. Regardless of our nationality, and regardless of whether we are male or female, young or old, we all must believe that we are God-men. We are all God-men, and each one of us is a God-man. (The God-men, p. 10)

We must not forget that we are God-men belonging to God's species. As God-men born of God and belonging to God's species, we cannot speak to our spouse in a loose way. A husband must be a God-man, living as a God-man. To be merely a good man is far away from God's good pleasure. We need to see that we are God-men, born of God and belonging to God's species. God loves you. God has a good pleasure to make you the same as He is. He is God, so you must be God also. A God-man living is God living. This kind of teaching is much higher than the teaching concerning how to be holy or victorious….How can you be holy? You can be holy by living a God-man life. How can you be victorious? It is only by living a God-man life. Never forget that you are a God-man, born of God and belonging to God's species. (The God-man Living, p. 9)