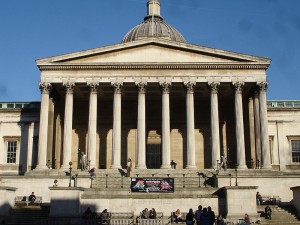 I start by giving you all a precious verse. Matthew 6:33, "But seek first His kingdom and His righteousness, and all these things will be added to you." Two books by Witness Lee have guided me in my teenage years. They are 'God, Education, and Character' and 'Treasuring the Teenage Years for the Lord' . In the former book, Witness Lee tells us that we need three things: God, Education and Character. We need to love God first! Without Him, we will be running in the vanity of our mind and all that we do will be in vain. Much to my surprise back then, education is second.
We as human beings need to fulfill our duties. As students, we need to study and do our best while we can. However, we need to strike a balance between these two things. We cannot say that we only want to love the Lord and attend all the meetings but cast our studies aside. This is not right. On the other hand, we should not love education more than God. God must have the first place in our being.
Before coming to the UK to study independently, I had my parents to "push me to study" all the time. But when there is no one to make me study, I had to make myself study. A sister's word constantly reminds me that I am studying for the Lord and not for myself. This is because many times I am carried away by ambition and anxiety. The workload may be overwhelming at times, but we must always remember to turn back to the Lord. We also have the saints to turn to! Attend the student meetings and home meetings, where you can talk to the saints and seek help, prayer, and the supply of life to sustain you. There is always Skype and your mobile phone to reach the saints as well!
We need to build up the matter of time management into our character. I am still learning to do this – now, after being told by my parents many, many times. A brother from USA once shared that he made his kids attend every single meeting, and they would have to arrange their own time apart from the meetings to study. I feel that this is a good way for our time to be sanctified for the Lord and we would not waste our time on other things.
Although we need to fulfill our responsibilities, we should not be blinded, burdened, and confused by the material things and the necessities of this life. We have a heavenly Father as the One who cares for our needs, so we do not need to be anxious about anything. He is the source of our strength and supply. We just need to ENJOY Him and LOVE Him! Praise the Lord!
[sharing from a sister Christian on the campus in London, UK, from her testimony of Being a Christian Student on the Campus. How do we balance our Christian life / church life with our study life? How do we give the Lord the preeminence in all our studies? – what do YOU think? Leave us a comment below or write us your testimony / sharing for inclusion here (write us at enjoyingthelord@gmail.com]