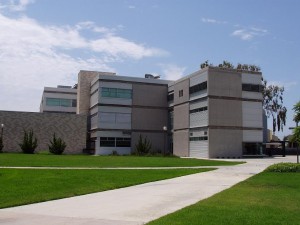 This article is, again, a sharing from a dear brother studying in California, USA, as a response to the question, How do we Balance our Christian life & our church life with our student life / work life? You may be a student or a graduate from university now working – how do you practically live out Christ where you are right now? Especially for the students, as they start a new life in university / college, where everything is new… – Being a Christian Student on the Campus series can be a help!
The Lord knows – He supplies us, just open to Him and talk to Him!
This was also my thought when I began college. How can I pursue my studies and academic life in a full way, and pursue the Lord and church life in a full way simultaneously? While at times it is difficult balancing such a busy life, I have realized that the Lord does not give us more than we can handle, and that any constraint He puts on us is a matter of His grace and perfect will. The Lord needs His young people to be educated in order to be useful to Him. We should not feel that our education and love for the Lord are mutually exclusive. He understands all the practical matters in our life, and He supplies grace when the burdens increase.
Persecution from unbelievers, the height of worldly pursuits, and the center for liberal ideology make college campuses a very difficult place for young people who love the Lord. However, if we look to the Lord and continue to care for His purpose, all of these trying situations are taken care of. All young people have goals and aspirations for their futures, but if we are not one with Him, there never will be peace. If we are one with Him, He will supply us all our needs and we will be at peace no matter the circumstance.
Sometimes, with so much going on around us, it is easy to introspect and question our faith and love for the Lord. We need to understand that we can never love the Lord out of ourselves, but must trust in Him and persist in prayer and meeting with the saints. A practical point that I've really enjoyed is to simply tell the Lord everything. Tell Him how you feel, what you need, what you're struggling with, etc and He will be faithful and righteous to supply us. If we stay in contact with the Lord in the little times throughout the day, He will not only supply us in full spiritually, but will supply us in our human, practical needs. [picture credit: Orange Coast College, Costa Mesa, USA]