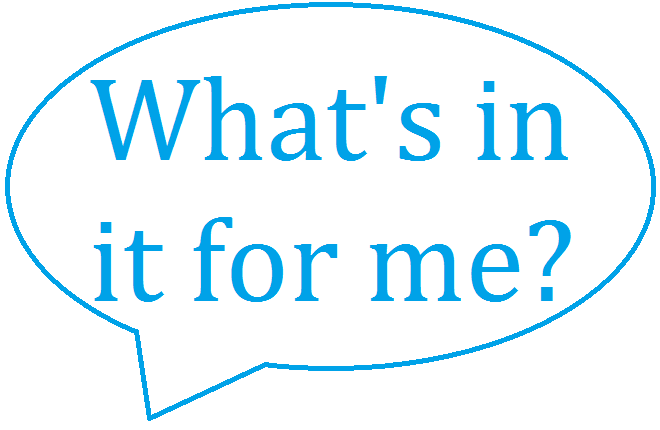 We have seen previously that God hates pure commerce – commerce is the most wicked thing on earth in God's eyes.
But we need to see further that commerce is not only something outside of us but it is part of our being – it is inside of us! We may not be outwardly involved in commerce in any way, but by our fallen human nature we have "a commercial mind".
God saved us by grace, and He gives us the kingdom of God as a reward. The kingdom of God is priceless, and we cannot buy it with anything. We cannot "buy our way into the kingdom", nor can we get a higher reward than others by paying a higher price.
May the Lord expose our commercial mind and smash it to the ground, that we may love Him to the uttermost and serve Him, do everything for Him, just because of and out of our love for Him!
Lord, We Left Everything to Follow You: What Is in It For Us?
This is more or less the question Peter asked the Lord. In Matthew 19:27 through 20:16 we see Peter as our representative exposed in his commercial mind, and the Lord Jesus answered this question in two parts.
First of all, the rich man who wanted to follow the Lord left sorrowfully when the Lord told him, Sell all you have and then follow Me. Peter asked Him, Lord, we have left everything – what is in it for us (Matt. 19:27)? He's almost like saying, Lord, we have made a big investment here – we left our fishing boats, our families, everything, and we followed You: what do we get in return?
The Lord told him clearly – he will get to sit on the throne with Him in the restoration, and he will receive much more spiritually in this life; all this together with persecution and eventually martyrdom.
And the second part of the answer was the parable of a man who went to hire servants to work in his vineyard – to the first he promised one denarius, and to the ones he hired later in the day, "what is worth".
When the ones who worked through the heat of the day saw that the ones who came in last were paid as much as they were paid, they were not happy. But the master told them,
Friend, I am doing nothing unrighteous to you. Did you not agree with me for a denarius? Take what is yours and go. I want to give to this last one even as I have given to you. Is it not lawful for me to do what I wish with what is mine? Or is your eye evil because I am good?
Footnote 1 in the Recovery Version says,
This was a strong answer to Peter from the Lord, indicating that the Lord had given him what He thought he deserved. But the Lord has the right to give the same wages to the last workmen according to His own wish, in the principle not of work but of grace. This shattered Peter's natural and commercial mind and corrected his concept.
The Kingdom of God is Priceless – it is a Reward!
God doesn't operate according to the principle of commerce. We may suppose that since we have labored more, He will reward us more – but this kind of "supposing" and assuming is an expression of Satan's mind in us. We cannot buy our way into the kingdom, and the little price we pay is not enough to buy the kingdom reward. The kingdom is priceless – we cannot buy it!
We need to realize that the kingdom of God is not for sale, and the little price we pay by leaving this or that aside is the price to be freed from entanglement. According to Paul, the price we pay now is just dung, refuse, nothing.
Don't think that your consecration and your giving up everything will entitle you to anything in God's kingdom – there's no price that we can pay to get this and that in the kingdom! When we turn our back on the things God asks us to leave and when we give everything up for the Lord, these things become dung – they are nothing (Phil. 3:8)!
The price we pay to be one with the Lord in moving where He wants us to move is nothing – the kingdom will be given to us as a reward! We need the Lord to expose our commercial mind and we need to continually set our minds on the things of God, so that our mind may be renewed!
We All Have a Commercial Mind, Just Like Peter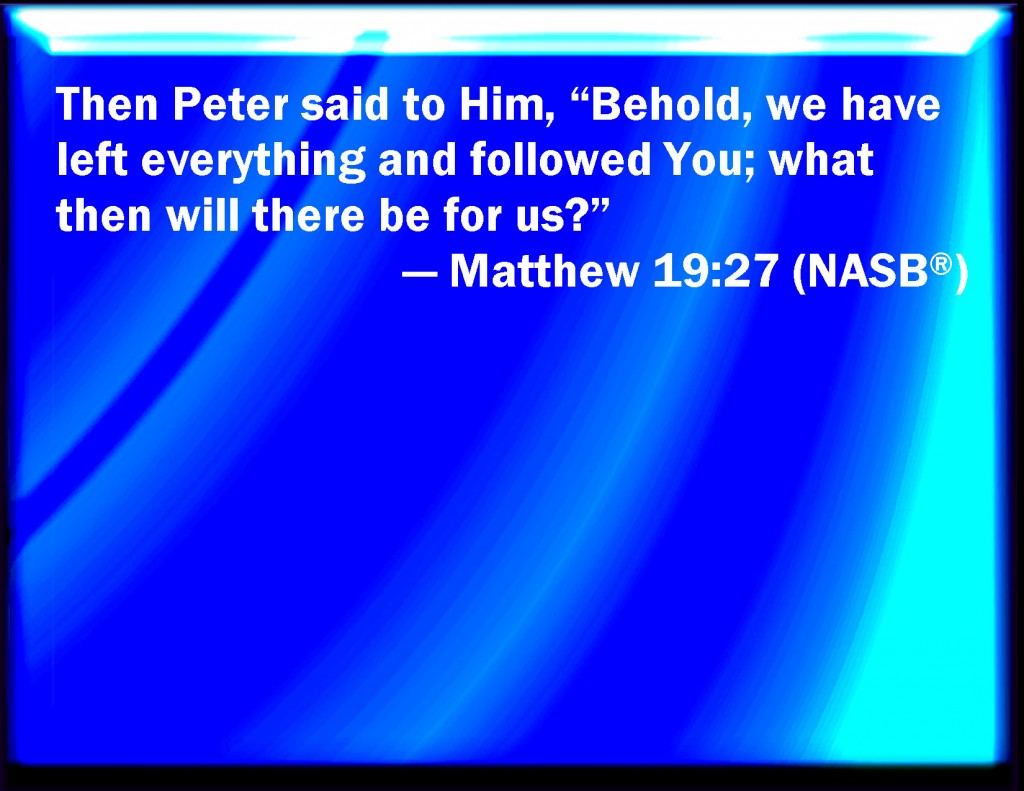 Peter represents us. He got his commercial mind and way of thinking at the fall of man. Satan is a businessman, and when man fell he infused his mind into man.
Satan even said to God, Job serves You because he receives so much from You – let me touch him, and he will curse You (Job 2:1-5). Satan injected his mind into us, causing our soul to become the self, and our mind is filled with thoughts related to money, profit and loss, buying and selling, and what will there be for us!
Peter's commercial mind was exposed in Matt. 16 where he basically said, "It's not profitable for You, Jesus, to go to the cross!" Because Peter set his mind not on the things of God, Satan injected his mind into him and he had a commercial mind.
The Lord promises that He will give us the kingdom in His graciousness as a reward – we cannot work to earn it. We should not think that if we consecrate to the Lord more and more, we will "earn the kingdom". This kind of mind cannot enter into the kingdom of God.
We need the Lord to expose our commercial mind, shatter it, and bind and destroy the mind of Satan behind it! As Christians, we serve the Lord not to "earn something from Him", not "to be blessed by Him", but because we love the Lord! Because we love the Lord with our first love, we do the first works.
In the villages, among the churches, we give the Lord our best love. We don't deserve anything; we don't expect anything; we don't suppose we will be given anything by the Lord in return. We just love Him. We just serve Him because we love Him.
Lord Jesus, have mercy on us and save us from our commercial mind. Save us from trying to "buy our way into the kingdom". Expose Satan's mind that is in our fallen being. Lord, we just love You! We want to love You with the best love. We don't deserve anything, and we don't want to do anything to "get something from You". Lord, we serve You because we love You. We believe that, based on the kind of person You are, You will reward us with the kingdom soon. But Lord, we just love You! We refuse other things, we set aside other matters, because we love You and we treasure You!
References and Further Reading
This sharing is inspired from brother Ron Kangas' sharing in this message and portions in, Life-study of Matthew (msg. 54), as quoted in the Holy Word for Morning Revival on Crystallization-Study of Daniel and Zechariah, week 11 (entitled, The Evil and Wickedness of Commerce versus a Divine Sense of Value concerning Christ and the Church).
Buy this morning revival book online via Living Stream Ministry.
Further reading:
# The Kingdom (msg. 28), by Witness Lee.
# See Job 1:9 and the footnote; Matt. 20:14 and the footnote.
Hymns on this topic:
# No mortal tongue can e'er describe / The freedom of the soul, / When passed beyond all earthly bribe / To God's complete control.
# God's Kingdom today is a real exercise, / But when Christ comes to reign it will be a great prize;
# Go, labor on; spend, and be spent; / Thy joy to do the Father's will; / It is the way the Master went; / Should not the servant tread it still?