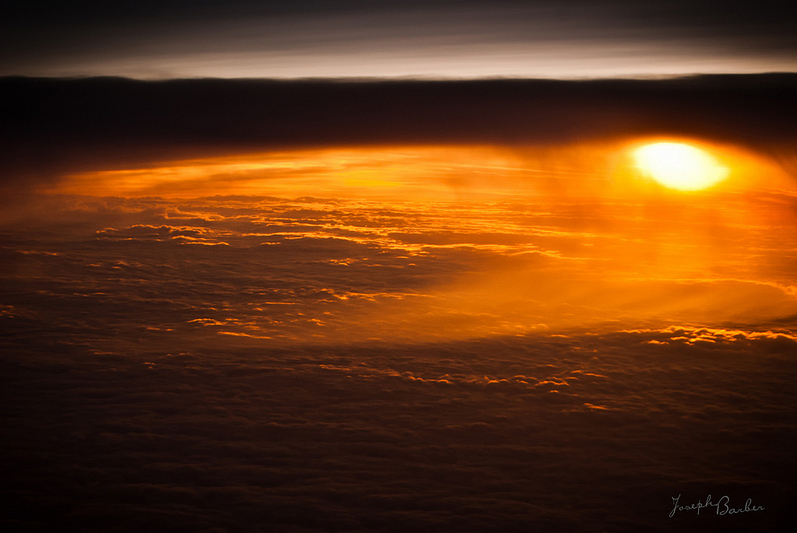 We are so privileged to live in the New Testament age, the age of grace, where God's history is IN man, in union with man. In the Old Testament God's history with man was mainly outwardly, WITH man.
You can even say that God's history with man in the Old Testament was indirect, and was in the old creation for the preparation of His direct move in His new creation in the New Testament.
In the Old Testament God prepared everything and prophesied concerning His move in the New Testament, and with the incarnation of the Lord Jesus God began His move IN MAN! Hallelujah, now we are a new creation, and God is moving in us – we are in the divine history one with God!
we have a golden history
God's history today is IN US, in our being, and this is our golden history. Before we received the Lord we may have accomplished a lot outwardly, yet our golden history started when we were regenerated with the divine life!
We need to treasure our history with God, our personal relationship with Him, our daily conversations and walk with Him! We need to remain in this divine history within our human history, and keep ourselves in the divine history in man.
Don't ever give up your golden history! This is the real thing, the history of God in man!
God's history in man began with incarnation
Before the Lord's incarnation to be a man, God's history was only indirect with man, not direct, and it was WITH man, outside of man, not inside of man.
But God's history in man began with the incarnation of the Lord Jesus, and it continued with His marvelous processes of human living, crucifixion, resurrection, and ascension.
All these processes are the cords of a man through which God's bands of love are being expressed and reach out to us to draw us (see Hosea 11:4).
Through these five steps God moves in man and is intimately related to man, and the five issues of God's history in man are the church, the Body of Christ, the new man, the organism of the processed and consummated Triune God, and the New Jerusalem!
Christ came as the first God-man, the prototype, and passed through all the processes to become the life-giving Spirit and be mass-reproduced, duplicated, and enlarged into millions of God-men who will eventually be consummated in the New Jerusalem, the great corporate God-man!
We are the many God-men today living in the divine history within the human history for the fulfillment of God's eternal economy!
in His Human Living Christ was so Aromatic!
If you consider Christ's incarnation – and especially if you put on the glasses of God's economy and view Christ's incarnation from the viewpoint of the high peak of the divine revelation – you will see that Christ was so aromatic!
He united and mingled the Triune God with the tripartite man, and He expressed God in humanity. And even more:
In His incarnation Christ expressed the bountiful God in His rich attributes through His aromatic human virtues, not by living His human life in the flesh but by living the divine life in His resurrection (Witness Lee, How to Be a Co-worker and an Elder and How to Fulfill Their Obligations).
Wow! The Lord Jesus in His human living displayed an aromatic power in His countenance and in His voice that attracted and captivated people. He told Peter and Andrew, and then James and John, "Follow Me!" and they left their livelihood, their father, and everything – to follow the Lord immediately (Matt. 4:19-20).
He wasn't an attractive man outwardly, but because He lived out God in His human virtues men were attracted to Him.
Actually, we also have been charmed by this lovely One. We have been charmed by Christ and now we are in love with Him – we are crazy lovers of Jesus! He met us where we were and drew us to Himself by the aromatic power in His speaking and in His voice.
In those days people were living their lives as before, and not many saw what was really going on. But in Christ the divine history was being developed in a man! There was an indescribable sweetness and aroma emanating from Him in His humanity.
No matter how much Peter exposed and rebuked by the Lord, he still remained with Him because of the Lord's aromatic power emanating from His humanity.
When an unbeliever reads the record in the Gospels he will be drawn to this One, seeing that there was something different yet so sweet about Christ.
Christ lived in the developing divine history within the human history by not living His human life but by the divine life in resurrection!
Lord, we love You! We really love You as such a One! Your humanity is so perfect, high, uplifted, and aromatic. We are drawn by You. Thank You for uniting and mingling God with man. Lord, we are now Your continuation and Your reproduction on earth! Keep us loving You, opening to You, and enjoying You in the developing divine history within the human history! May the divine history be our reality today.
References and Further Reading