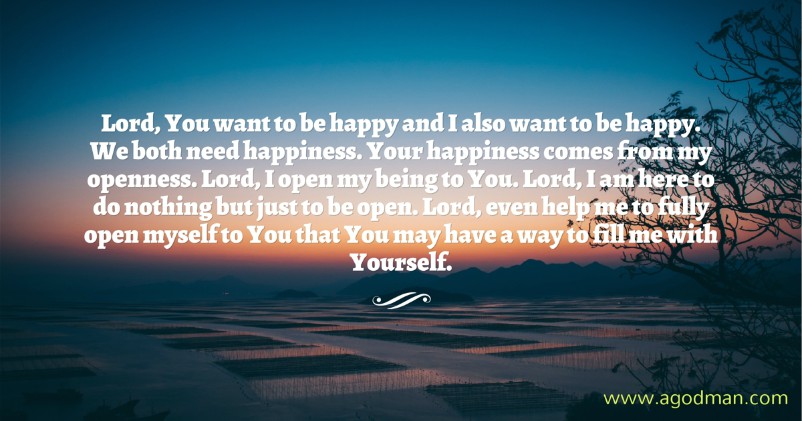 Why do we need to be revived every morning? We need to see that God has a desire in His heart, which is according to His good pleasure.
No one loves being sad. Everybody desires happiness. God Himself has the greatest need for happiness.
The question we should ask ourselves is: What makes God happy? The answer is simple: What makes God happy is just the dispensing of Himself as life into man.
What makes God happy is to see Himself expressed through the very man He created in His image and according to His likeness (Gen. 1:26).
And the truth is, we cannot be truly happy if God is not happy. This is why we need to come to Him every morning to experience this mutual happiness.
With this in mind I tell the Lord:
Lord, You want to be happy and I also want to be happy. We both need happiness. Your happiness comes from my openness. Lord, I open my being to You. Lord, I am here to do nothing but just to be open. Lord, even help me to fully open myself to You that You may have a way to fill me with Yourself.
Sharing by bro. Chigozie T. (Lagos, Nigeria) from his experience of his time with the Lord in the morning. What is YOUR experience with the Lord in the morning? Share it with us via email at, enjoyingthelord@gmail.com, and we may post it online.