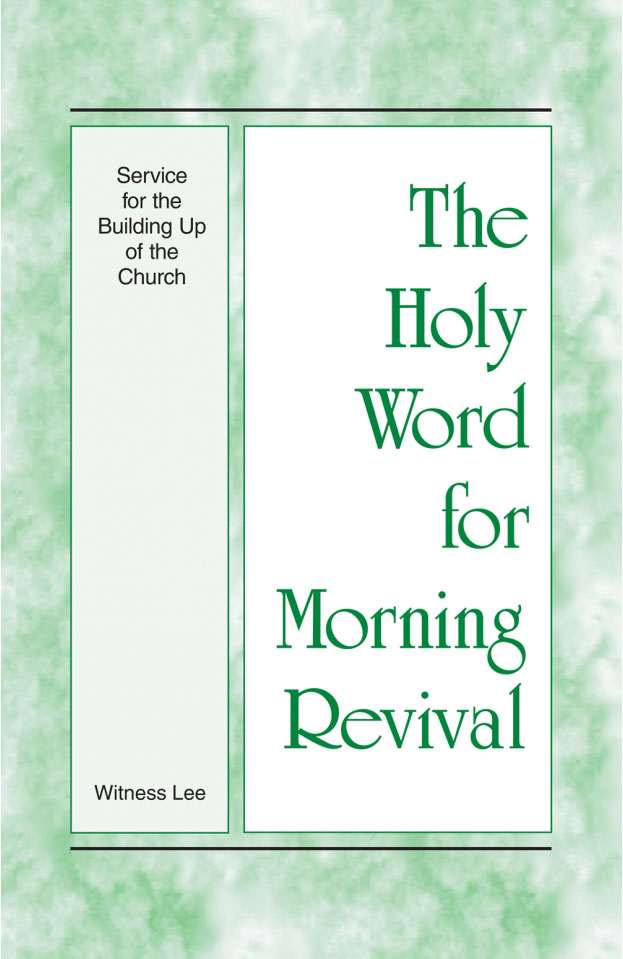 During the 2016 Spring ITERO held in Anaheim, California, there was a series of messages released with the title, Service for the Building up of the Church. Based on the ministry of brother Nee and brother Lee, these messages are both enlightening, exposing, and edifying, showing us what is the real service we can offer to God for the building up of the church.
Many believers serve God, but is God the source of our service, is our service according to God, and is God manifested in our service for the building up of the church?
Below is a compilation of some enjoyment based on the spoken messages, the Holy Word for Morning Revival book published by Living Stream Ministry, and my enjoyment in the word of God and in the ministry. You can purchase this HWMR via LSM, amazon, itunes, and google play.
2016 Spring ITERO – Service for the Building up of the Church
Week 1 – Serving God by Knowing the Age, by Realizing the Way Christ Fulfills His Economy, by Seeing the World Situation as the Indicator of His Move, and by Spreading the Truths of the Lord's Recovery for His Coming Back
Week 2 – Serving with a Vision, according to Revelation, and in the Body for the Building up of the House of God
Week 3 – Serving God in our Spirit in the Gospel of His Son
Week 4 – The Service that is from God
Week 5 – The Humanity of the One who Serves the Lord
Week 6 – The Basis of Service – the Fire from the Altar
Week 7 – Serving God by Prayer according to His Heart and Will
Week 8 – A Life-Ministering Service