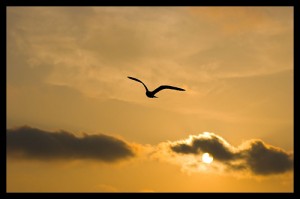 The Triune God has a heart's desire – see Eph. 1:5, 9 – and in order to accomplish His heart's desire, God made an economy (Eph. 1:10; 3:9) – God's eternal economy! Daily people write and talk about the human economy – which is collapsing / going down, even though many try their best to improve it, etc.
But who talks about and who cares about God's economy? The God who made all things and in whom all things subsist, the One who is the source of life and who is over all, in all, and through all – this One has an economy! If God has an economy, then man has to be in it!
God's heart's desire is related to man and centered on man as His masterpiece in creation! I really love this simple yet concise definition of God's economy,
God's eternal economy is to make man the same as He is in life and nature but not in the Godhead, and to make Himself one with man and man one with Him, thus to be enlarged and expanded in His expression, that all His divine attributes may be expressed in human virtues(Witness Lee, The Ten Great Critical "Ones" for the Building Up of the Body of Christ).
If man's economy is complex, just imagine how much more complex is God's economy! In both cases it boils down to man's heart's desire / God's heart's desire – what man/God desires to accomplish! For the accomplishing of His economy, God took some steps and did some things, so that He may obtain what is on His heart. First of all, God created all things and especially He created man in His own image and likeness as a vessel to contain God (Gen. 1:26-27).
Then, God became a man in incarnation in the person of the Lord Jesus – God partook of the human nature and became a man (Heb. 2:14a). In Christ, God lived a perfect human life expressing God's divine attributes through Christ's human virtues.
Then, Christ died an all-inclusive death on the cross and resurrected to produce the Firstborn Son of God, the many brothers of Christ, and to become the life-giving Spirit (Rom. 8:29; Acts 13:33; 1 Cor. 15:45).
Now as the life-giving Spirit God has a way to accomplish His economy in and with man – He can dispense Himself into man to regenerate His chosen people and make them His sons – the many God-men (1 Pet. 1:3)! These God-men form the churches for the building up of the Body of Christ which will consummate in the New Jerusalem!
The New Jerusalem is the consummation of God's work in His economy – it is God's masterpiece, the treasure or all treasures, the best He can do – a miraculous structure of treasure! In and As the New Jerusalem, man is fully made God in life and nature but not in the Godhead, and God is fully mingled and incorporated with man!
Praise the Lord for God's economy! In His economy He will make us, men, the same as He is in life and nature! This is our destiny as children of God, believers in Christ, and members of the Body of Christ! Since it is a lifelong process, it starts at our regeneration and continues with our sanctification, transformation, conformation, and eventually our glorification!
God will gain what He is after – He will accomplish His economy – in man! We need to see God's economy, treasure God's economy, and be controlled by a strong vision of God's economy! We are here in and for God's economy!
[sharing inspired from the Morning Revival on, The Central Line of the Bible; intro: God's eternal economy is…. Read this sharing in Spanish via, La economía de Dios es hacer al hombre igual que Él en vida y naturaleza pero no en la Deidad]
Thank You Lord for including us in Your economy! Praise You for Your intention, Your heart's desire! Make us more the same as You are in life and in nature! Work Yourself more into us, and transform us more today! Lord, grant us a vision of Your economy! We want to see what Your heart's desire is! May a clear controlling vision of God's economy direct our heart! Save us from being people without a vision – make Your economy so real to us!