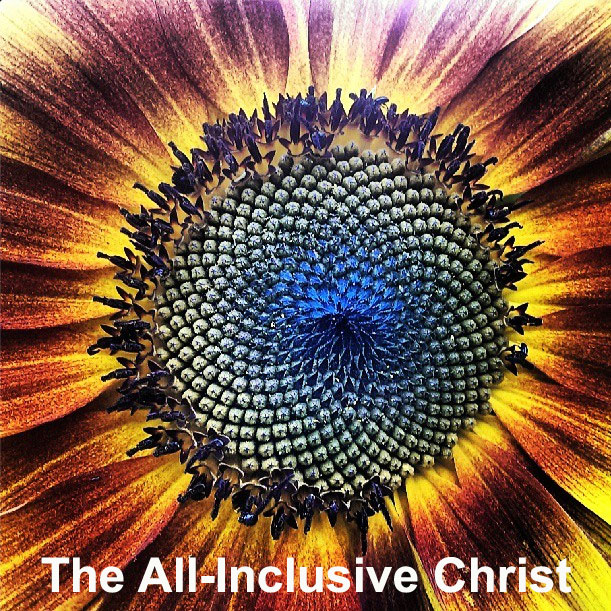 The all-inclusive Christ revealed in the book of Colossians is our life and our daily enjoyment for our supply and experience. He is the First in everything – in the old and the new creation, in the Body, in the church, and in the new man. Christ is all and in all, and He wants to be infused into us to saturate us and permeate us with Himself.
In Colossians 3 specifically we see that we can let the peace of Christ arbitrate in our hearts (v. 15) and we can let the word of Christ dwell in us richly (v. 16).
People today are looking for peace, and there's even such a thing called "the peace process". All of man's efforts to bring in peace in a community are futile, because it is not until Christ's peace arbitrates in our hearts that we have real peace.
Christ is the real peace-giver, He made peace, and He Himself is our peace (John 14:27; Eph. 2:14). Without Christ, we have no peace; without actively allowing Christ's peace to rule and arbitrate in our hearts, there's no way we have real peace.
Also, Christ's word needs to dwell in us richly so that we may be filled with the riches of Christ and we may minister them to others!
Let the Peace of the Indwelling Christ Arbitrate in Your Hearts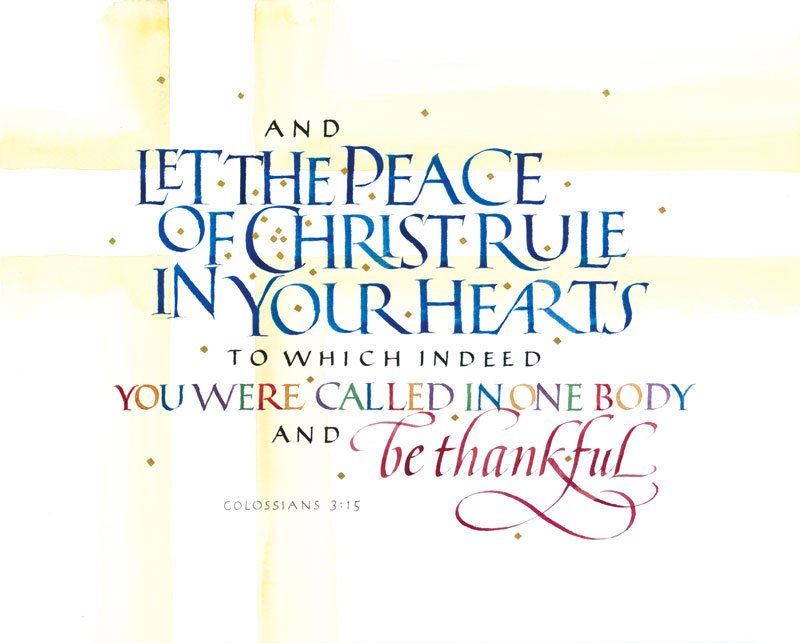 The only way we can have peace with ourselves, with God, with our family, with the saints in the church, and with everyone else is by letting the peace of Christ arbitrate in our hearts (Col. 3:15). This means that the peace of the indwelling Christ must rule in us, being the decider in all things in us and about us.
All the problems with others and in our being are solved and all the frictions between us and others disappear when we actively let the peace of Christ arbitrate in us. We were called to peace in one Body, and the church life as the life of the Body of Christ is preserved by all the saints letting the peace of the indwelling Christ arbitrate in their hearts.
We need to set our mind on the things which are above and allow the heavenly transmission to impart the divine element into us, and we will be renewed to be the new man experiencing the peace of Christ arbitrating and ruling in us.
The peace of Christ is not something apart from Christ: it is Christ as peace being experienced by us. Christ dwells in us and He wants to be the umpire, the decider, the referee in our being, arbitrating in us.
Christ as peace wants to arbitrate in us when we have an exchange of words with our spouse. When this peace in us says, You are wrong! – this means you are wrong even though you may think you're right!
If we honor the peace in us and let the peace rule in you, you will be brought into real peace, and Christ will be so sweet and so real to you. We need to continually check with the indwelling Christ, allowing Him to rule over us and speak to us concerning things.
When Christ as peace arbitrates in us, we will have peace with God vertically and with the saints horizontally. When all the saints in the church let the peace of Christ arbitrate and rule in their hearts, the whole church is under the management, maintenance, control, and supply of Christ as the Head.
We all personally need to go to the Lord and tell Him,
Lord Jesus, be enthroned in me today. Exercise Your rule over me. I give You the preeminence. Be the umpire arbitrating in my heart. May Your peace rule and arbitrate in my heart and in everything related to me. I want to check with You about everything so that I may abide in Your peace. Thank You, Lord, for being in me as the peace-maker, the peace-giver, and as my peace!
Let the Word of the Indwelling Christ Dwell in us Richly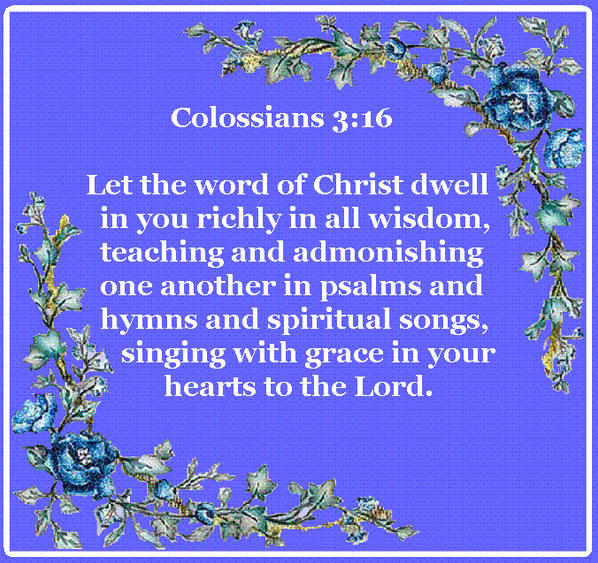 Col. 3:16 says, Let the word of Christ dwell in you richly in all wisdom, teaching and admonishing one another with psalms and hymns and spiritual songs, singing with grace in your hearts to God. The indwelling Christ is a speaking Christ, and we need to let the word spoken by Christ to dwell in us richly.
To do this doesn't merely mean to memorize the Word of God; it is very good to read the Bible, pray over God's word, muse on God's word, and even memorize verses or chapters in the Bible, BUT this is not enough. We need to actively allow and let the word of Christ dwell in us richly, which means say Amen to the Lord's speaking within.
On the one hand we read the Bible and we pray-read the word of God, and on the other hand we listen to the speaking of the indwelling Christ.
Many times the Lord inwardly speaks to us, Don't go there! Or, Stop speaking about this topic. Don't gossip about this person. Don't speak that way. Apologize to your spouse. Don't do this. Don't do that. Just stop. Do we listen to the Lord's speaking within?
Christ as living Person is in us, and He speaks to us both through His written word and through His personal, instant, freshly spoken word in our being. Do we turn Him off, giving Him excuses for doing this or that? Do we ignore His inward speaking?
Christ's word needs to make its home in us, settle down in us, and have control over our inward being. We don't need to merely be knowledgeable in the Bible, but let the word of Christ have access to every part of our being. The more we say Amen! to Christ's speaking in us, the more the word of Christ is richly making His home in us.
We can cooperate with the Lord's speaking by saying Amen to His word, and we can give Him more ground in us by allowing His word dwell in us richly and wash us (Eph. 5:26). As we get into God's word, we will see Christ's centrality and universality, and we will give Him the preeminence (see Col. 1:25-27).
Christ's word should fill us, make home in us, dwell in us, abide in us, and be living to us. When we let the word of Christ dwell in us richly, we are brought under His headship and we can minister His riches to the saints and to those around us (see Col. 1:18; 2:19).
May we have such an attitude before the Lord, telling Him,
Lord, I want to let Your word dwell in me richly. Speak to me. Draw me to Your word that I may receive Your speaking. Speak to me as I read the Bible, and speak to me throughout the day. Strengthen me to say Amen! to Your word. Lord, keep speaking in me. Save me from ignoring Your word or shutting You off. I treasure Your speaking, Your instant and fresh word. May Your word richly make his home in me, so that I may be brought under Your headship in every aspect of my life. Lord, richly fill me with Your word!
References and Further Reading
Inspiration: A sharing by brother James Lee and portions in, The Indwelling Christ in the Canon of the New Testament (chs. 15-16), as quoted in the Holy Word for Morning Revival on, "The Completing Ministry of Paul", week 3 entitled, The Indwelling Christ.
Buy this HWMR book via LSM online here.
Hymns on this topic:
# May the peace of Christ my Savior / Rule my life in every thing, / That I may be calm to comfort / Sick and sorrowing.
# Let the word of Christ dwell in you / Richly, in all wisdom / Teaching and admonishing one another / In psalms, and hymns, and spiritual songs, / Singing with grace in your hearts to the Lord / And whatever you do, in word or in work / Do all in the name of our Lord Jesus Christ, / Do all in the name of our Lord.
# Bit by bit, day by day, I His grace receive; / Grief and fears, pass away! How He cares for me! / In petition and prayer, tell Him everything / And the peace, peace of Christ, passes all we think. / I pursue towards the goal, run to gain the prize; / Just to know my treasured Christ, all else I'd despise.