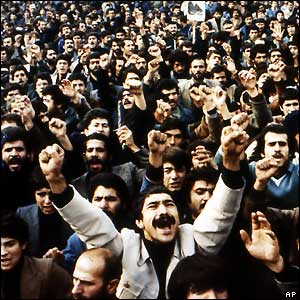 As I was sharing yesterday concerning Psalm 2, I was touched and very impressed with the real situation of the world today – and how Psalm 2 exposes what's really going on today! After the flood, God ordained human government – man rules over man so that there would be peace! But Satan instigated man to misuse this God-ordained government so that man would have dominion for himself(see Nimrod)! Actually, once a human being has dominion, he repudiates God's right to rule over the earth, and he denies God this right.
Today humanity is in open rebellion to God, denying God the right to rule – even denying the existence of God. Through His first coming, the Lord solved the problem of the old creation, but at His second coming He will deal with and crush the rebellious human government – Christ with His overcomers will come as a mighty smashing stone to obliterate human government and bring in God's kingdom! This is all seen in Psalm 2, and so below is the verse-by-verse going through this psalm to see God's economy being unfolded, especially God's system of Grace and His system of Government.
v. 1 Why are the nations in an uproar, And why do the peoples contemplate a vain thing? – all the nations are in an uproar! No matter how developed or how modern they are, all the nations of the world are in an uproar – and they contemplate a vain thing. Satan has all the nations contemplate many vain things, so that they would not see the real thing, the kingdom of God!
v. 2 The kings of the earth take their stand, And the rulers sit in counsel together, Against Jehovah and against His Anointed: – even the kings of the earth, the rulers of the nations, are taking a stand against God and they are in a collective rebellion against God Himself and His anointed! The Lord's name is blasphemed again and again, even openly. Wherever you turn, whomever you speak, no matter what channel you turn the TV on, on any website or blog online – there is a violent rebellion against the One anointed by God!
v. 3 Let us break apart their bonds And cast their ropes away from us. – man refuses to be limited and governed by God. Satan instigates man that man would rebel against God and against any rule or ordinance from God. Man today upholds evil and rejects any restrained – people rejoice when an evil law is passed, and they desire to live in the lusts of their flesh, saying there's no God. God has ordained a man for a woman – and this is holy before Him, just as God wants to marry a corporate man as His bride. But man wants to "redefine marriage" in open rebellion against God, approving and uplifting homosexuality and same-sex marriage. These laws that promote and uphold gay marriage and same-sex marriage are a sign of the open rebellion of people against God, against God's ordination. Man rejects God's system of government.
v. 4 He who sits in the heavens laughs; The Lord has them in derision. – God is not stirred up by this, He is too great and too high – He just LAUGHS at man's rebellion and He already has a plan…
v. 5 Then He will speak to them in His anger, And in His burning wrath He will terrify them: – His speaking which was supposed to be sweet and full of love turns into terrifying words, since man is in open rebellion against God. This is in God's system of government – He needs to come in and proclaim….
v. 6 But I have installed My King Upon Zion, My holy mountain. – God has already installed His King! Christ has been installed upon mount Zion as the King! No matter what man says, Jesus is the King! Jesus is the King of the universe, the Ruler over the whole universe! This is why today we call, O Lord Jesus! Jesus has been installed by God as the Ruler and the King over the universe!
v. 7 I will recount the decree of Jehovah; He said to Me: You are My Son; Today I have begotten You. – The Lord Jesus was begotten by God in His resurrection to be deified even in His humanity – He became the God-man who rules over the entire universe! God approved all His deeds, the process He went through, and God begot Christ as His Firstborn Son in His resurrection! This is the decree of Jehovah!
[sharing inspired from the Psalms 2 and message 2 on the Crystallization-Study of Psalms, become a fan on Facebook for more updates, or read more portions on the Crystallization of Psalms; keep an eye on the blog and continue reading part 2 of this sharing, Kiss the Son – love the Lord Jesus!]