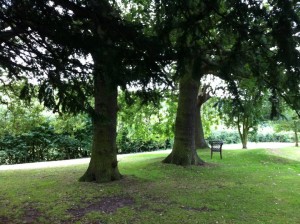 The central work of God is to work Himself into His chosen and redeemed people. In order for this to happen He needs our consecration. To consecrate ourselves to the Lord is to consent to God's working in and on us, to consent to God's using us, and to consent to God's directing our ways. One such person – a Nazarite from birth – was Samuel the prophet. 1 Samuel 2:35 says, And I will raise for Myself a faithful priest, who will do according to what is in My heart and in My mind… 
Samuel was a man according to God's heart – a copy, a duplicate, of God's heart. His whole being and person, not just his doing, living, and work, were according to God. Samuel's being and God's heart were one. God's mind was Samuel's consideration. He had no other thought, consideration, or thinking. His living and working were for the carrying out of whatever was in God's heart. As a consequence, Samuel was one who turned the age (1 Sam 2:35, footnote 1 & 2) 
How did Samuel change the age? Not by his working or his doing. It was by his allowing the Lord to work in him. This is the same with us today, the crucial question is whether we allow God to work Himself into us. How much do we allow the Lord to work Himself into our thoughts, into our feelings, into our choices, and into every aspect of our daily living? We need to have the eyes of our heart enlightened to see that nothing matters except that God works Himself into us. [sharing by sister Nadia W(London, UK) from her top enjoyment in the recent University Training in London]
Lord Jesus, You know that I love You. Lord Jesus, work Yourself into every fiber of my being. Lord, make my heart a duplicate of Your heart and make Your mind my consideration. Lord, I love You and I consecrate my life and my all to You.
A song that touched me in this University Training was Hymns #455, which says,
Take my life, and let it be
Consecrated, Lord, to Thee;
Take my moments and my days,
Let them flow in ceaseless praise.