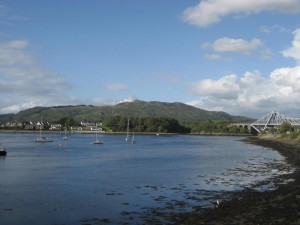 This week we are enjoying Psalm 72, where we see that Christ will reign over all the earth, and the saints are glorified and blessed with Him! There's a specific utterance when it comes to Christ's reigning – He will reign with righteousness and justice, by which peace will be ushered in (see vv. 1-5). There's no peace today on the earth, but when Christ will return to recover the earth, He will rule as King in righteousness and justice, and the entire earth will have peace!
Christ will reign in righteousness and justice
Righteousness is related to God's kingdom – God's throne is established upon righteousness (Psa. 89:14). Out of the attributes of His being, righteousness is the most important – God does everything according to His righteousness. When righteousness is exercised with judgement, that is justice. Without judgement there's no opportunity of justice. Since today what we have in the world is a semblance of justice, where judgement is not exercised based on righteousness, many lose hope and the hearts of men are set to do evil!
But what if we would have the divine justice being exercised according to the divine righteousness?!? If righteousness is absolute and it is exercised, then what we have is justice! The Lord Jesus will reign in righteousness and justice, as Isaiah says in 32:1, Indeed a King will reign according to righteousness, and the rulers will rule according to justice. Christ will reign through His helpers, the rulers, to judge people according to justice. The result will be peace!
Christ will bring peace on earth
It is futile to set our hopes in any worldly leader or government to bring peace! The whole earth wants peace, but peace will never be fully here until the Lord Jesus returns with His kingdom! Peace can be present only when there is righteousness and justice – and what we see today everywhere is not this. But under the Lord's rule, peace will reign because there will be righteousness! God's throne is not established on love or grace – the foundation of God's throne is righteousness, and when righteousness and justice are here, we have peace!
Today we as believers in the Lord need to learn to submit to the Lord's throne – we need to set Him as the King in righteousness in our being. As Matt. 6:33 says, we seek first His kingdom and His righteousness, and all the other things that we need will be added to us. The reality of the kingdom today is in the church life – here we learn to live out the righteousness expressed by keeping the new law of the kingdom. In other words, in the church life today we learn to live out Christ as our righteousness. When we live out Christ as our righteousness in the church life, we have peace!
[sharing inspired from the life-study of the Psalms and Matt. 6:33 + footnote, as quoted in the Morning Revival on the Crystallization-Study of Psalms (1); you can get the morning revival book online or become a fan on Facebook for more updates. Intro: Christ will bring in peace. ]
Lord Jesus, we enthrone You in our being. Be the King in us, Lord, in everything we do and in everything we have. We want to seek Your kingdom and Your righteousness – rule and reign in us in righteousness. O, Lord, we just want to take the lead today to submit to Your throne and be in Your kingdom! Be lived out of us as righteousness in the church life! Come, Lord Jesus! Come and rule in righteousness and justice! Only You can bring in peace!