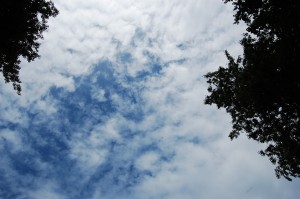 Just like David in Psalm 51, we need to come to the Lord and stay in His presence in order to have a thorough and genuine repentance and confession to receive a full forgiveness from God. As we read this psalm of repentance to God we notice that the verbs used – blot out (vv. 1, 9), wash (vv. 2, 7), cleanse (v. 2), and purge (v. 7) – indicate that his repentance and confession were thorough and that his asking for forgiveness was genuine. This is what happens when we come to the Lord open and are under His shining light.
having a genuine and thorough repentance to God
It is against God that we sin, not only against the people we may offend or the things we abuse of. The Lord wants us to come into His presence and be in the light – here, in His light, we can see our sins and simply confess them one by one. We need to have a thorough confession – not just generally asking the Lord to forgive us for all our sins, but specifically confessing with our mouth the sins and asking for His forgiveness. Like David, we need to confess that we are born in sin(Psa. 51:5) and plead with the Lord to wash us and cleanse us, to blot out our transgressions, and to purge our sin(Psa. 51:9).
Our repentance and confession needs to be genuine and thorough – the light of the Lord specifically exposes our sins one by one so that we may confess them. We may deceive man but we cannot deceive God or lie to Him – He knows everything about us, and He knows what we have done. By confessing our sins, we admit that we do not trust in ourselves but we need the Lord's cleansing and washing. If we confess our sins, the Lord is faithful in His word and righteous in the blood of Jesus to forgive us our sins and cleanse us from all unrighteousness(1 John 1:9).
a fine confession brings in a fine forgiveness
We need to confess even the small things – everything that bothers our conscience when we fellowship with the Lord. Regularly, we need to have a private time with the Lord when we confess our sins in a fine and detailed way. Just us and the Lord, fellowshipping and praying over His Word – He knows the record of our sinful doings, and it is best for us to ask Him to rid us of that record by confessing. Even if we were unhappy with a brother or sister, or we were offended with someone – we need to confess it to the Lord.
If we are fine and detailed in our confession to the Lord – without being introspective and getting into a self-examination that results in self-condemnation and self-pity – we will also receive a fine forgiveness from the Lord. This results in an inward filling with the Spirit and an outward economical filling. The way to be filled with the Spirit is first to empty and cleanse ourselves – a thorough and fine repentance to the Lord invites His filling inwardly and outwardly! Also, once we confess our sins, God forgives us and He erases our sins from His memory – He remembers them no longer (Heb. 8:12; Psa. 103:12)!
Confess Your Sins Often and Regularly!
We wash our hands regularly, even several times a day. In the same way, we cannot say that we confessed our sins once this week, therefore we don't need to do it anymore for a while. No! We need to have regular times every day when we open to the Lord to be under His shining, to check with Him if there's anything we need to confess and repent for. We are those who wash our robes – that we may have the right to eat of the tree of life! A practice of regularly coming to the Lord and exercising our spirit, being open to Him to agree with whatever the light exposes, makes us fresh and living in our relationship with Him!
Especially when you realize that you are stale, when there's a bothering in your conscience, and whenever the Lord shines on you – confess your sins, your wrongdoings, your transgressions, your mistakes, and anything that the light brings out! He shines – we confess! We confess – He fills us! We confess – we go on with Him! [sharing inspired from the life-study of the Psalms msg. 23 and, the way to practice the Lord's present move ch. 2, as quoted in the Morning Revival on the Crystallization-Study of Psalms (1); you can get the morning revival book online or become a fan on Facebook for more updates. Intro: thorough confession]
Lord Jesus, strengthen our times with You! Help us have a thorough and detailed repentance and confession. Lord, save us from being shallow persons, those who generally repent for their sins. How we need Your shining light to expose all our sins and anything of the darkness in us… Dear Lord, we are born in sin and we sin every day! Grant us the gift of repentance, and may we have a fine confession that we may receive a fine forgiveness!