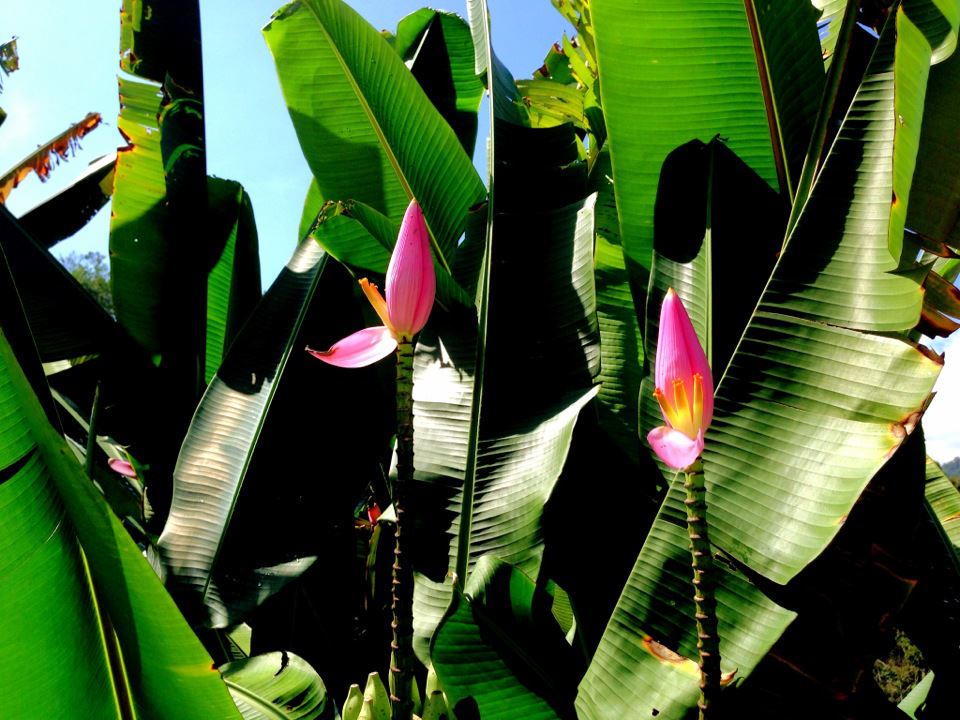 The living and the work that the Lord Jesus had on the earth is a pattern for all those who aspire to work for God and participate in the unique work in the Lord's recovery.
Many people have wondered, What did the Lord Jesus do for 30 years? He seemingly worked only for 3.5 years, and there's not much that the Bible says about the most of His life.
One thing is for sure: the Lord Jesus had a human living that was the basis, the ground, and the support for His ministry.
To the Lord Jesus His human living was His work, and there was no difference between life and work. The Lord lived out His ministry, and all the things He did issued out from His living.
The Father sent Him to live the life of a God-man as a pattern for the many sons of God, and now if we eat Him – eat this pattern with His human living – we will live because of Him.
Lord, remove any veils from our eyes that we may see Your pattern. Save us from focusing on work or outward things – may we rather eat You and take You in so that we would live because of You!
Christ's Human Living Was His Work
With Christ in His human living there was no difference between life and work – His life was His work, and His work was His life (see Mark 1:14-45).
The Lord Jesus didn't have one kind of life and behavior when He was with the people, and yet another kind of life and behavior when He was with a smaller group of people. The Lord simply lived His work – He lived His ministry.
Outwardly you could see that He as the Slave-Savior preached the gospel, taught the people, healed the sick, cast out demons, and cleansed the lepers. But all these were part of the Lord's human living – His living was His working, and His living issued in His ministry.
Whatever the Lord Jesus did, whatever He spoke, and whatever He worked, these all were part of His living. He worked everywhere and all the time because for Him to live was to work, and the work was the issue of His living. What a pattern!
We as Christians should be the same way – there should not be a kind of living at home, another kind at work, and yet another kind with our friends and the people in the world.
The Lord Built Up the Fashion of a Man
What did the Lord Jesus do in His first 30 years on the earth? We are being told a lot concerning His birth, a little of when He was 12 years old, but what else did He do?
First of all, God became a man by working Himself into the womb of a woman, where it took 9 months (as usual) for Him to be conceived and then delivered. It took Him more time to become a man than it took Him to create the whole universe (which was created in 6 days).
Even more, it took Christ more time to live a God-man life on earth than it took Him to minister and to accomplish God's economy.
In 3 days and 3 nights Christ accomplished everything: redemption, reconciliation, justification, an all-inclusive death, His resurrection, He became the life-giving Spirit, He regenerated the believers, He ascended to the heavens, and He came to breathe the Spirit into the disciples.
But in these 30 years in His human living what Christ did was to build up the fashion of a man.
First of all He emptied Himself, then He took the form of a slave – not a king, a royal person, but a slave. He became in the likeness of men, and He was found in fashion as a man.
All this time, Christ humbled Himself, becoming obedient to the Father even unto death, and that the death of the cross (see Phil. 2:7-8).
The Lord's work in His human living to build up the fashion of a man and to take the form of a slave was the foundation and background of His ministry (Luke 4:14-19).
Eating Jesus to Live Because of Him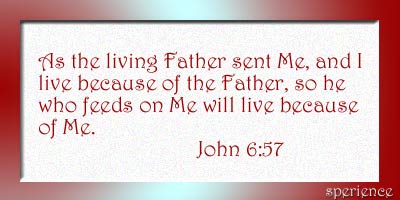 John 6:57 is such a good yet mysterious verse. As the living Father has sent Me (the Father has send Christ the Son) and I live because of the Father (this is the work: living because of the Father).
Why did God send the Lord Jesus? It wasn't only to accomplish God's economy; the Lord Jesus was sent to live out the Father.
He had the living of a typical man, a thorough man, a man like you and me, yet in the midst of that human life there was something divine and mystical. He set up a pattern, a mold, a prototype, a model, for all those who aspire to be like Him.
Christ was a pattern of one who lived not "by the Father" – by taking the Father as a helper, a cane, a support – nor "through the Father" – as if the Father would be the means through which He lived – but "because of the Father".
What the Father God is and lives was Christ's living and being. The source of Christ's living was the Father's being and living.
In the same way, we who eat the Lord will live not by the Lord, not through the Lord, but because of the Lord. Our living should depend on the Lord in His being and living to be our source.
In this way Christ is the bread of life to us – not only to nourish and satisfy us, but His being and living, how He took the Father as His source, becomes our bread. As we eat this One, we become a duplication of Him to live because of Him.
God Cares More for What We Are than for What We Do
Watchman Nee once said, God cares more for what we are than for what we do. All the Christians who aspire to live Christ and serve God need to have a work that is not our doing but our living.
The work we carry out is not something that we "deliberately do" but something that comes out of the overflow of the divine life in us.
We need to live to build up a work that is the solid ground and strong background for our service to the Lord (Acts 16:1-3a; 2 Tim. 4:5, 11b; Col. 4:17). The Lord needed 30 years to build up that kind of a human living of a God-man that was the ground for Him to minister and serve.
Today we also need to be firstly terminated and regenerated through repentance and baptism, and then we live because of the Lord by eating Him every day in His humanity so that we may learn Christ as the reality is in Jesus (Eph. 4:21).
It is not the miracles and the great speeches that were the reality of Christ's work – it was His living that issued out in something that was glorifying God. The way a person lives makes him and constitutes him as the minister.
We need to pay much more attention to our living, our eating, our speaking, and our daily life, than to doing our best to do a work for God.
Just as the disciples were called by the Lord to be with Him, we need to be with the Lord, eat Him, enjoy His humanity, and let Him saturate us and even become us until we live because of Him.
Lord, we want to be those who pay more attention to what we are than to what we do. May our living be our working, and may our work for God be the overflow of our inner life. As we daily do this and that, Lord, remind us to eat Your humanity and feed on Your pattern so that we may live because of You. May our work be our living, and may there be no difference between our living and our work!
References and Further Reading